The FRP pipe is made by high strength E-glass fiber and polyester, epoxy resin under pulwinding process.
Regular Diameter range: 25.4mm-400mm (1 inch-15.7 inch) , maximum can make 600mm
Regular pressure range: 1MPa, 5MPa, 10MPa, 20MPa, 30MPa, maximum can reach 60MPa
The highest working temperature: 100C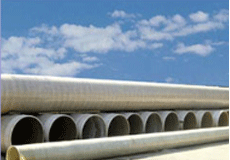 ---
Pultruded Pipe Characteristics:
■ Good high-pressure resistance, good corrosion resistance, long service life.
■ Light weight, easy installation and transportation.
■ Screw connection, good sealing.
■ Small friction coefficient, no dirt deposition inside pipe, excellent hydraulic characteristics.
■ Resistant to Water and Extremes of Weather.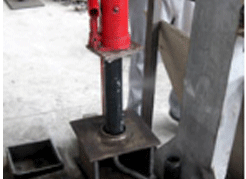 ---
APPLICATIONS:
■ Flow or Injection Lines
■ Transfer or Disposal Lines
■ Tank Battery Hook-ups
■ Fire Water Lines
■ Oil
■ Natural Gas
■ Saltwater
Such pipe can be made by pultrusion or pulwound, thickness from 1.5 to 2.0mm while strength 3 times more than common one. Except that, it also with cross resistance, UV protection etc. Colourful surface can be by customer request.