Unicomposite is a professional manufacturer and supplier of standard and custom fiberglass profiles. Among them, FRP stakes/trellis/rods are one of the featured products, widely used in green industry for greenhouse, vineyard, horticulture, grower, garden center, nursery, farm and ranch etc.
FRP stakes, also known as FRP trellis is made from resin, roving, etc. Plant stakes can be either functional or decorative — either way, you want them to be durable. It is anti rust and long life span. Therefore, FRP stakes can save your time and money.
Dimensions Available
We have standard stakes, diameter can be from 1/4" to 1", very large varieties of diameter for your plants and also length such as 4ft, 6ft, 8ft, 10ft, etc. Not only standard stakes available, to the request of market, we also develop custom FRP plants stakes with our efforts.
Application on Planting
The fiberglass stake outlasts other stakes and is the best stake for your plants. Flexible fiberglass stakes allow movement during windy conditions, yet limit the range, to reduce permanent damage during high winds. This natural movement stimulates root establishment and allows for max growth potential.
Multipurpose Universal Use
Application goes beyond regular use such as tomato stakes, cucumber posts and tree support, agricultural tunnel,. Secure your vines, trees, shrubs, tomatoes, pitaya cultivation, ganoderma lucidum cultivation, cucumbers, peppers, perennials, or other garden and flowering plants. Can be used as marker stakes or fence pins.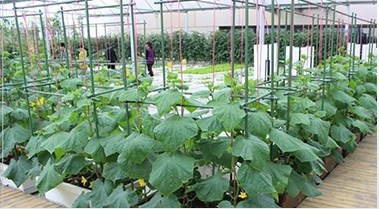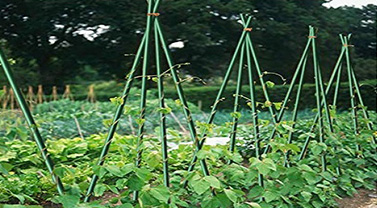 ---
Special Surface
The fiberglass stake is with a polyester veil, which makes the surface more smooth and allows for max life in the field. Life expectancy is in excess of 25 years. The initial purchase price is offset within 3 to 4 years by: reduced tree damage, no replacement costs, lower labor costs.
Products and Details
Please contact us to get more information about custom pultrusions.