Fiberglass Grating
The process of producing the pultruded gratings is: pultrud the basic profiles as "I" profile and rods, then drilling the holes needed and finally assemble all the profiles in steps. Unicomposite can supply two kinds of fiberglass grating, which are pultruded grating and molded grating.
The fiberglass molded gratings are produced by the molded grating machine.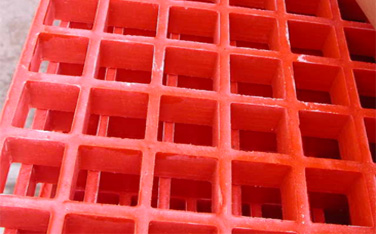 molded grating
---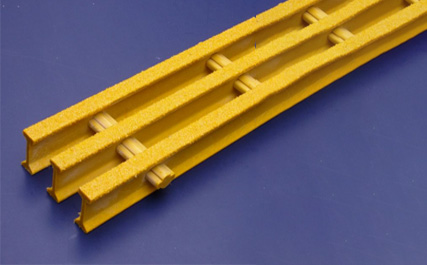 pultruded grating
Features of our fiberglass gratings:
■ High strength and light weight
■ Corrosion resistant
■ Non-Conductive
■ Fire Retardant
■ Anti-aging and easy to maintenance
---
The standard colors are black, green, yellow, red and grey. Also Other colors are available by special request. To find the specification and more detailed properties of our FRP grating, please feel free to contact us.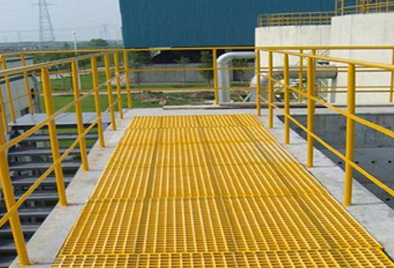 molded grating
---
Fiberglass Gratings Equipment
Fiberglass gratings equipment is mainly composed of four parts: the molded grating device, heating system, cooling system and ancillary equipment.
FRP molded grating devices can be adjusted according to product size and different specifications, but little change in the overall structure. It is composed of the following components: the cavity part, the roof system, cooling and heating system and basic part.
Heating is necessary to guarantee gratings shape. Unsaturated resin only cures polymerization under certain temperature and humidity, at the same time heating system can ensure the quality of the gratings. The system is composed of a heating pipe and connecting components, and the heating device consists of the external heating curing system.
Cooling is necessary to ensure the production of high speed, specific principles and similar to the heating system.
The heating system consists of heater, temperature controller, rehydration, pipeline, valve and pump system. The function of heating system is to provide heat
Cooling system consists of pipelines, valve and other components, the main role of equipment is to take the heat energy.