The FRP pipe is made by high strength E-glass fiber and polyester, epoxy resin under pullwinding process.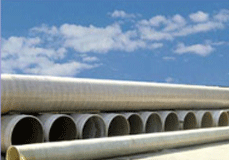 Regular Diameter range: 25.4mm-400mm (1 inch-15.7 inch) , maximum can make 600mm
Regular pressure range: 1MPa, 5MPa, 10MPa, 20MPa, 30MPa, maximum can reach 60MPa
The highest working temperature: 100C
---
Pultruded Pipe Characteristics: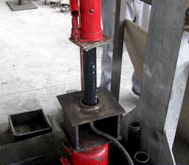 Good high-pressure resistance, good corrosion resistance, long service life.
Light weight, easy installation and transportation.
Screw connection, good sealing.
Small friction coefficient, no dirt deposition inside pipe, excellent hydraulic characteristics.
Resistant to Water and Extremes of Weather.
---
APPLICATIONS:
Flow or Injection Lines
Transfer or Disposal Lines
Tank Battery Hook-ups
Fire Water Lines
Oil
Natural Gas
Saltwater
Such pipe can be made by pultrusion or pullwound, thickness from 1.5 to 2.0mm while strength 3 times more than common one. Except that, it also with cross resistance, UV protection etc. Colorful surface can be by customer request.