About
FRP molding is the process of making glass fiber reinforced resin plastic into useful shapes. The process typically involves making a mold, which is then used to make fiberglass parts.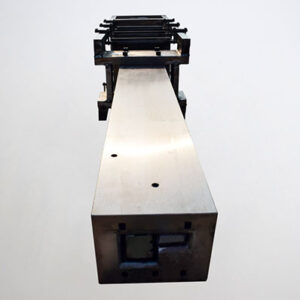 Glass fiber is not as strong as carbon fiber, but it is less expensive as a composite material. Glass fiber is used as a reinforcer in many polymer products, forming a very strong and relatively light fiber-reinforced polymer (FRP) composite.
The FRP mold can be a bump mold or a punching mold, or the mold can be used to completely seal the part with the top and bottom mold. Some of the advantages of FRP molds are cheap materials, easy to manufacture, last for years, and can be used for mass production of parts.
In the FRP mold, the SMC and BMC "preforms" are placed into the mold cavity. The mold is closed and the material is formed inside and solidified by pressure and heat. Fiberglass reinforced plastic is more suitable for complex components due to its properties.