The Fiberglass sheet piling is made by pultrusion process with fiberglass roving and resin as main materials. It is a kind of profile with linkage device on the edge, and its linkage device enable the piling to be freely combined to form a continuous and compact structure of soil or water retaining wall. FRP sheet pile has lots of advantages such as stable structure, high strength, corrosion resistance, impact resistance, maintenance-free and UV resistance. There various sections for sheet pile, commonly used pile are in straight, trough and Z Shape.
FRP sheet pile solves the corrosion problems of the traditional reinforced concrete and steel revetment layout, reduces the maintenance cost of the layout, and enhances the durability and safety of the layout.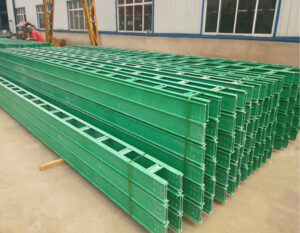 Advantages:
With strong bearing capacity and light structure, the continuous wall composed of fiberglass sheet piles has high strength and rigidity.
Good performance on waterproof. The joints of the sheet pile are tightly locked, which can naturally prevent seepage.
The construction is simple, can adapt to different geological conditions and soil quality, can reduce the amount of earthwork excavated in the foundation pit, and the operation takes up a small area.
The construction is environmentally friendly, and the amount of soil taken and the amount of concrete are greatly reduced, which can effectively protect land resources.
The operation is efficient, and it is extremely suitable for rapid implementation of disaster relief and prevention such as flood control, collapse, quicksand, earthquake, etc.
The material can be recycled and reused.
Unicomposite As a Professional supplier of FRP grille, We offer you a wide range of composite profiles according to your requirements with different glass fibre reinforcements (GFRP) or carbon fibre reinforcements (CFRP) . You will get your pultruded frp profiles:
with a special shape exclusively tailored to your requirements.
you also have a wide range of standard composite profiles available to you.
We would be happy to advise you as regards the suitable raw materials and design for your application. Please contact us.