The solid fiberglass rods are made of glass fiber bonded with epoxy resin and heated and pressed. It has high mechanical properties at medium temperatures and stable electrical properties at high temperatures. It is suitable for high-insulation structural parts for machinery, electrical appliances, and electronics, with high mechanical and dielectric properties, good heat resistance, and moisture resistance. Heat resistance class F (155 degrees).
Specification: 3.0~100mm
Regular size: 3.0-50mm
Color: primary color, yellow, black, aqua
OEM: Unicomposite can be customized according to customer needs
The fiberglass rods are heated and deformed at a high temperature of 180 ° C and are generally not heated together with other metals, which may cause deformation of the metal sheet.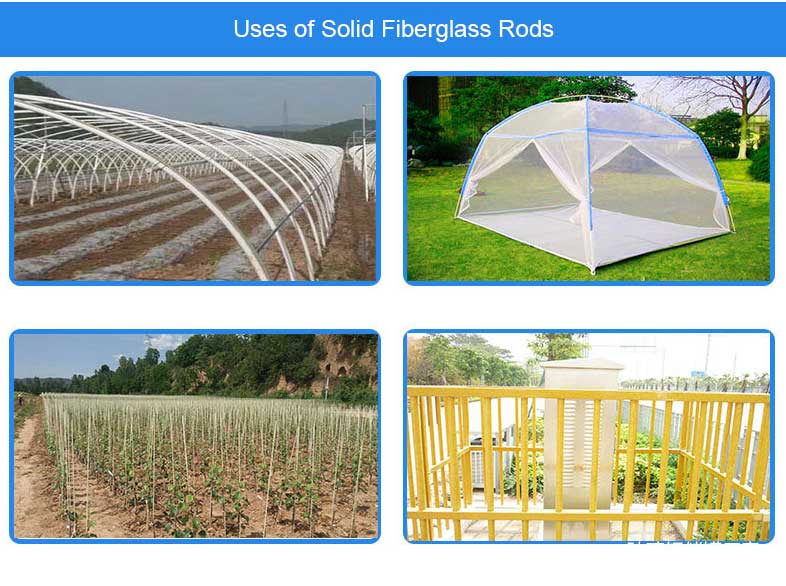 Due to its unique performance advantages, fiberglass rods have been used in more than ten industries related to aerospace, railways, decorative buildings, home furniture, advertising displays, craft gifts, building materials and bathrooms, yacht mooring, sports materials, sanitation projects, etc. Widely used and highly praised, it has become the darling of the needs of new-era merchants in the material industry.
Fiberglass products are also different from traditional material products and are much better than traditional products in performance, use, and life attributes. It is easy to shape, can be customized, and the color can be adjusted at will.